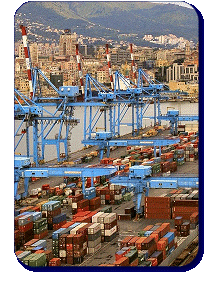 ITALMARITTIMA is a company specialized in handling and warehousing of the main commodities.
It has been established in Genova in 1960 and today is a well recognized company working in Italy and all over the World, still growing and moving to the future ideas, business and products of our Customer.
Today our staff, exclusively composed by highly trained and skilled technicians, can follows all the logistic matter.
"Customer's satisfaction is our mission": this is the expression of our philosophy, dedicated to offer the right services tailored for Client's needs, with a quality service studied and developed case by case to meet the Client's expectations.
We always offer a friendly approach to understand every need of our Clients.